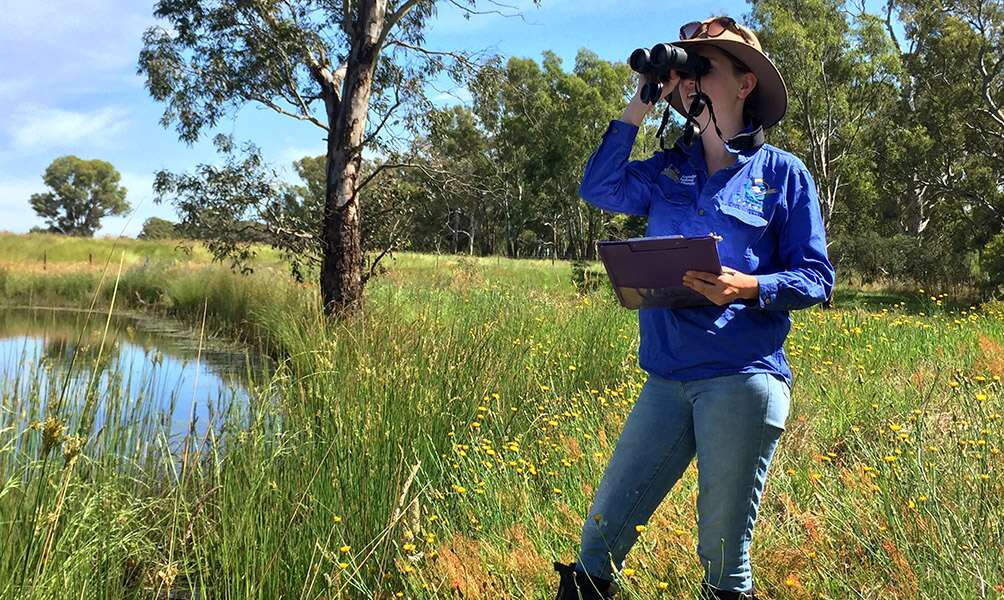 Sustainable Farms wins NSW Sustainability Award
The Sustainable Farms team from The Australian National University has been named the Biodiversity Award Winner for the NSW Sustainability Awards 2022.
The award from the Banksia Foundation is an acknowledgement of how Sustainable Farms is leading change in the biodiversity field, with our innovative approaches to science translation to drive a more sustainable future.
The judges were impressed by our powerful online tool BirdCast, which helps farmers identify management actions to support conservation of birds on their properties.
BirdCast draws on nearly two decades of data collected by Sustainable Farms ecologists on hundreds of farms in south-eastern Australia. With many species of native wildlife under threat and biodiversity declining worldwide, farmers have an opportunity to contribute to creating habitat for numerous species. The BirdCast tool enables farmers to predict what birds might utilise woodland areas on their farm, and to understand how bird occupancy might change under a range of management actions.
Sustainable Farms Lead Scientist Professor David Lindenmayer said this free tool enables land managers to access real science to help them make the best decisions for their farm.
"Biodiversity in the woodlands of southeastern Australia is under threat, and farmers are keen to know how they can help turn this around," Professor Lindenmayer said.
"The long-term ecological studies undertaken by our team over two decades mean we have a really good understanding of how wildlife responds to management changes."
This award closely follows on from Sustainable Farms winning the Eureka Prize for Applied Environmental Research, just a few weeks ago.
---