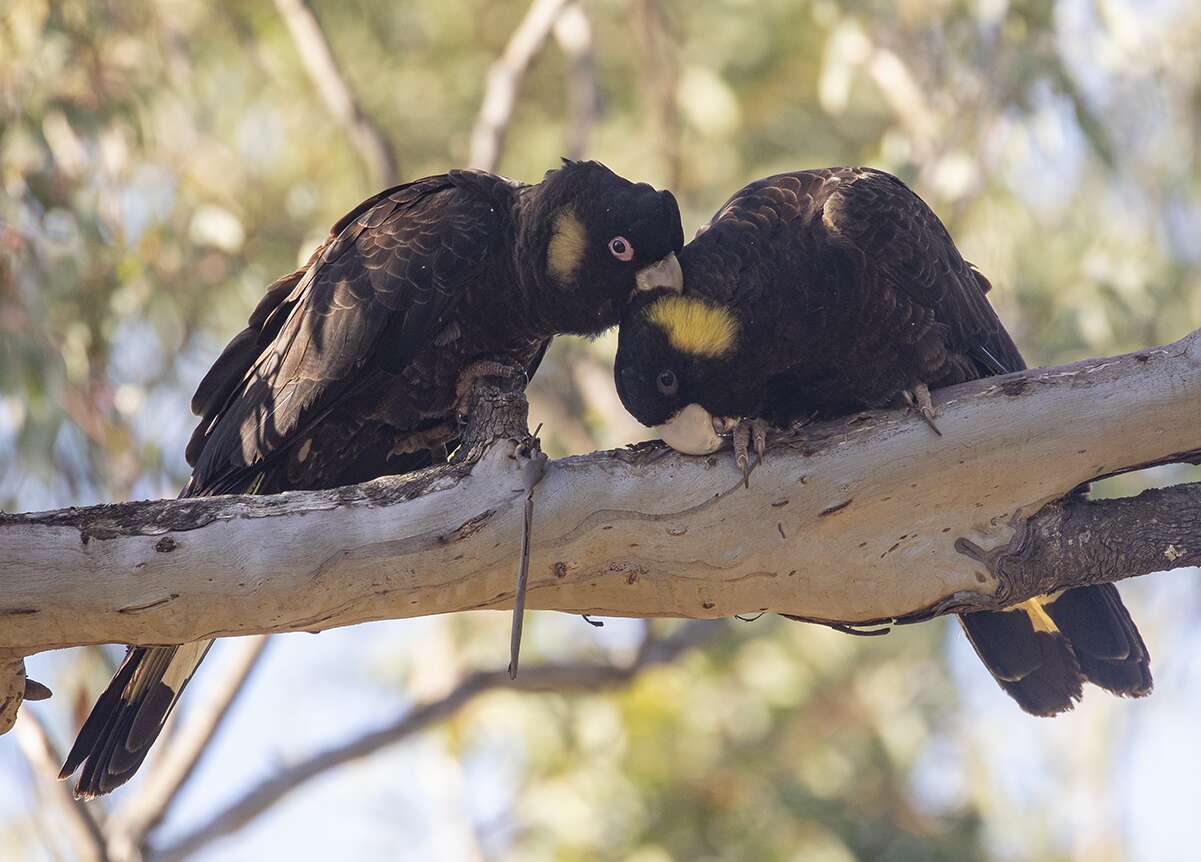 Winter Bird Surveys 2018
Our team of field ecologists has been conducting regular wildlife surveys at the same sites in the woodland ecosystems west and northwest of Canberra for nearly 20 years.
This year's surveys produced a number of very interesting and unusual records. The recent dry conditions seemed to be affecting bird communities and we saw many insectivorous species, such as Flame Robins, in lower numbers than in recent years. Seed eating species like the Diamond Firetail appear to have fared better and were seen in similar numbers to previous years. Two arid zone bird species were detected on our woodland sites for the first time having moved east into areas they don't typically inhabit. Yellow-plumed Honeyeaters were detected on several sites around Deniliquin, Gundagai and Wagga Wagga and White-fronted Honeyeaters were also seen alongside them near Bunnaloo.
The team had several sightings of Magpie Geese, which used to be seen frequently in the woodlands before many of the wetlands and swamps they rely on were drained. Chestnut-rumped Thornbills and Southern Whiteface were seen at Euroa and while they are common in the western parts of the woodlands, they are very rarely seen in the southeast. In addition to our field team's sightings, Australian Bustards were also spotted near Holbrook, which is highly unusual for this species.
It is an interesting time for birds and other wildlife in the woodlands with so many unusual species arriving and relatively common species having challenging seasons. This variability that we are observing in bird communities serves as a reminder of the importance of the monitoring we undertake. Landscapes can look very different between years and so can the wildlife communities they support. Without documenting the species that make up these communities at regular intervals over long periods of time, we would know very little about what drives this variability and would not have the ability to detect species declines in their early stages.
[image] Yellow-tailed Black Cockatoos (Photo – Damien Esquerre)