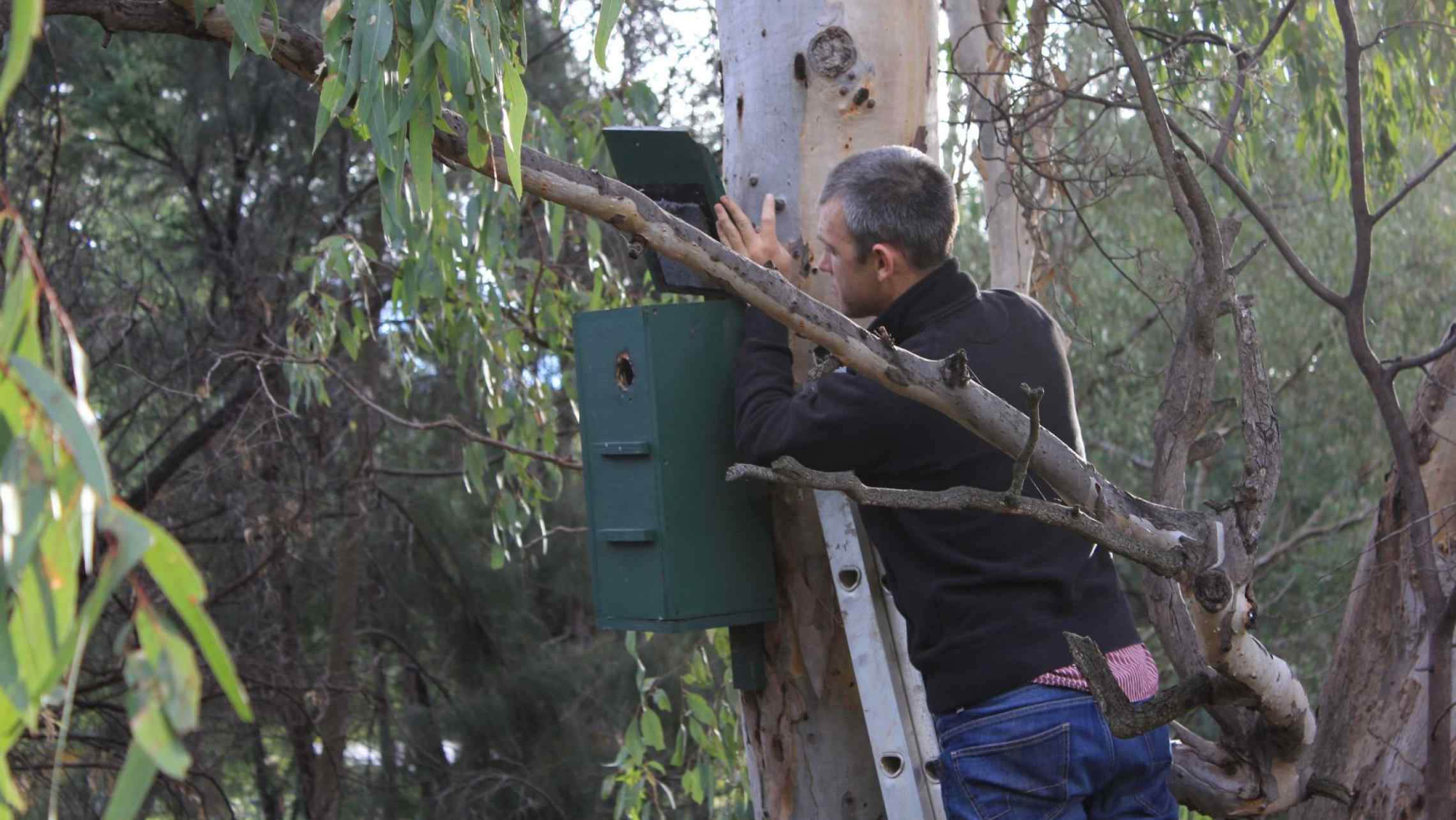 Passing the baton in the ecology team
This week our senior field ecologist, Dr Mason Crane (pictured above checking a nest box), leaves us to join the NSW Biodiversity Conservation Trust, marking the end of an era and passing the baton to a new team of field staff for Sustainable Farms.
Mason started working at The Australian National University in 2001, when he joined a small group of ecologists to work on long-term biodiversity monitoring projects. Since then Mason has made an immense contribution to scientific and practical knowledge of agricultural and forested landscapes in New South Wales.
He has also been active in connecting farmers, farming communities and science, and laid the groundwork for the Sustainable Farms project. Mason's fondness for wildlife and his deep understanding of habitat they use have inspired the interest of countless landholders, to the benefit of conservation efforts. The relationships he has made on behalf of The ANU with numerous regional NRM groups and agencies has also supported the translation of our research results into on-ground action to support conservation.
---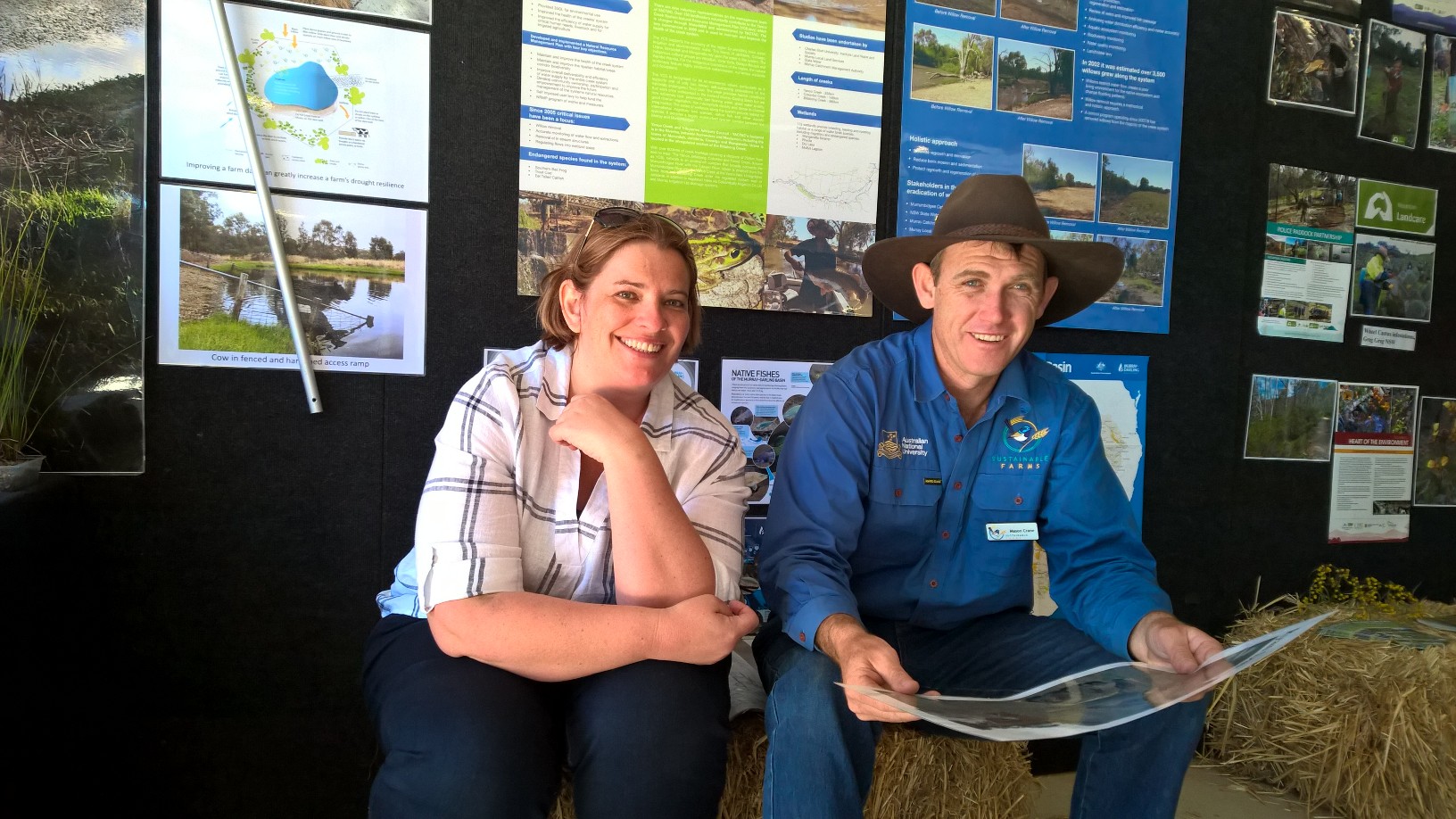 Field ecologists, PhD students and researchers at the Fenner School of Environment and Society have all benefited from Mason's expertise. He has provided mentoring, support and encouragement that has helped others to achieve their research goals. In 2017, he completed his PhD on the conservation biology of the squirrel glider. His thesis focused on the importance to the gliders of various landscape features, particularly paddock trees.
In early 2019, Sustainable Farms received a significant government grant which enabled us to expand – hiring new field ecologists as well as dedicated engagement officers. As both existing and new regionally-based staff have settled into their roles in the expanded team, Mason has been busy sharing his knowledge and mentoring the junior ecologists. The new staff are now approaching the end of their first year with Sustainable Farms – a year of overlap with Mason that has been vital and leaves the broader field team well placed for the opportunities ahead.
In the South West Slopes, Murray and Riverina region, where Mason's work primarily focused, ecologists Clare Crane and Colleen O'Malley will lead our research efforts and engagement officer Kathie LeBusque will continue to run outreach and engagement activities. Outreach activities have been somewhat difficult in recent months because of COVID, but the region hosted our first in-real-life outreach event since COVID – the "Protecting Paddock Trees" field day at Burrumbuttock on Monday 7 September.
We are also pleased with last week's launch of the new booklet Ten ways to improve the natural assets on a farm – a publication that Mason, alongside the other senior field ecologists Dave Smith and Dan Florance, contributed to enormously. Thanks Mason for all your hard work over the years and we look forward to continuing to work closely with you in your new role!