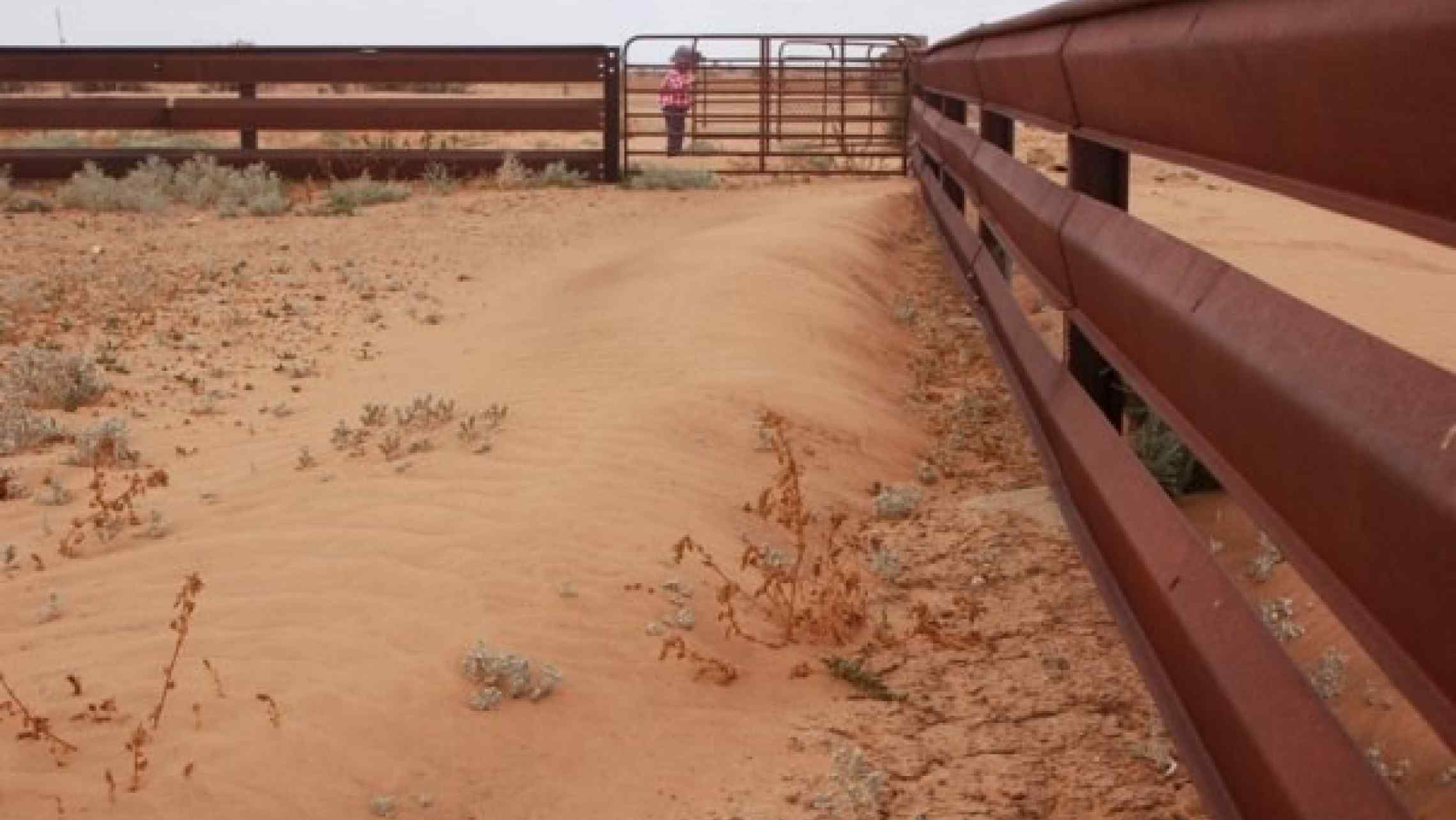 Now is the time to invest in natural assets for drought resilience
The Morrison Government's new drought policy announced last week is big news in agricultural circles and has sparked debate about the best way to support farmers through what many are describing as the toughest drought they've encountered.
On the south-west slopes where Sustainable Farms field staff undertake long-term ecological monitoring on farms, the effects of the dry are evident and it's a particularly difficult time for farmers heading into summer without the buffer of healthy winter and spring rains. The drought is also contributing to the catastrophic fire conditions in northern NSW and QLD.
The drought package announced by Government last week is primarily focused on immediate relief: concessional loans – repayment and interest-free for two years – for farmers to use for anything that might keep their operations going, including fodder, freight and paying employees.
But many people in the sector are questioning whether increasing burdens of debt are the right answer, and are instead asking what can be done now so that farmers are ready for whatever the weather delivers in an increasingly dry climate.
Now is the time for forward-thinking investment at all levels into the health of on-farm natural assets. If drought readiness can be built into a farm business and into the landscape, future droughts may have a less devastating impact on people and communities.
It's also the time for better funding for the agencies that support farmers to invest in natural assets – Local Land Services, Catchment Management Authorities and Landcare groups play a vital role in the on-ground work that creates drought resilience.
These groups – many of which Sustainable Farms partners with in our project area – require secure, adequate funding not only to deal with the immediate impact of drought on people, communities and livestock, but for their pivotal role in supporting farmers to improve farm natural assets that will help reduce the impact of future droughts.
The social connections that NRM organisations help facilitate are really valued during times of drought. Through running field days, supporting on-ground work and keeping in touch with farmers, these organisations help to facilitate vital social connections.
Our own experience running field days last summer demonstrated this: the Sustainable Farms team considered cancelling field days because of the pressure of drought, but instead the evening events were well-attended and people appreciated the chance to connect during tough times.
---
As well as the drought policy announced last week, the federal government is seeking feedback on their proposed $5 billion Future Drought Fund. Sustainable Farms is interested in the potential for this fund to support long-term drought resilience through investing in natural assets, with a view to minimising the suffering that future droughts may cause.
During the Millennium Drought, some farmers were able to invest in improving the health of vital natural assets like shelter belts, farm dams, remnant vegetation and waterways. Our work with many of these farmers suggests that investing to improve natural assets 10-15 years ago has significantly increased the drought resilience of their properties today.
Bimbi and Kim Turner run a 412-hectare grazing property near Yass, and over the past two decades they planted shelterbelts across the farm. They have observed significant differences as a result – Bimbi told Sustainable Farms that pasture doesn't burn off or dry out as quickly when it's protected from hot, dry winds by vegetated shelterbelts.
With many farm dams sitting empty and livestock numbers down, the current drought provides an opportunity to undertake works to improve natural assets on farms.
Improving these assets may take time to show results in terms of farm productivity or finances. But in the context of securing Australia's long-term agricultural future, thinking a decade ahead is just the starting point.
With climate change creating significant unpredictability, now is the time for all of us – farmers, rural communities, government decision makers and as a nation – to invest in the health of our vegetation, soil and water in preparation for an uncertain future.
Sustainable Farms will be preparing a submission to the Future Drought Fund consultation phase, which closes on 13 December 2019. Please contact us at sustainablefarms@anu.edu.au if you would like to discuss this submission with us, or for assistance preparing your own submission.