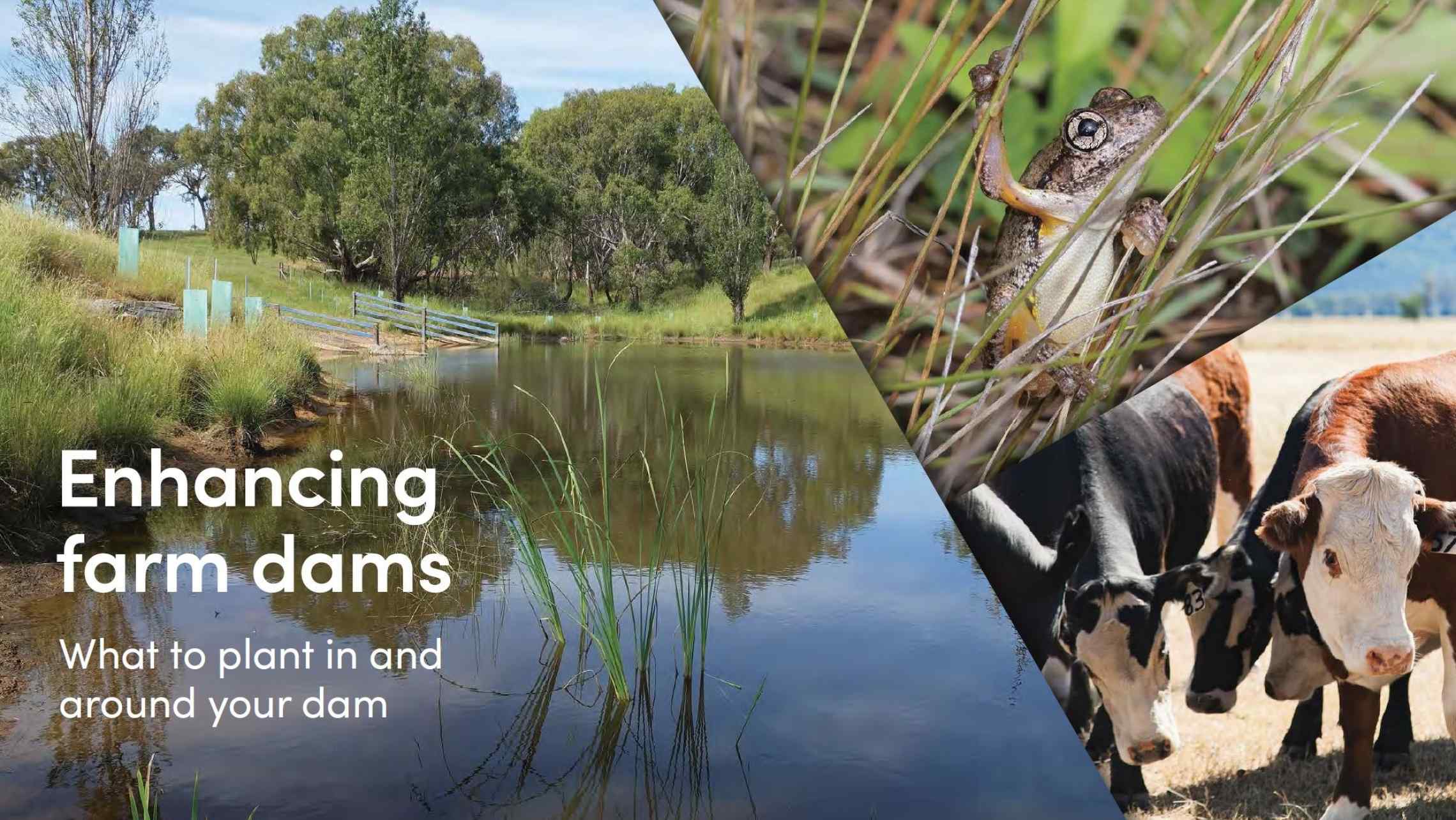 New planting guide for enhancing farm dams
Sustainable Farms is delighted to launch the new resource, Enhancing farm dams: What to plant in and around your dam.
In recent years we've had many people ask what kind of plants are best for revegetating in and around farm dams, and this resource is our response to those queries. It's the product of a collaboration with Riverina Local Land Services, and the plant lists were expertly compiled by botanist Meredith Cosgrove.
Vegetation in and around a dam is key to good farm dam management. Healthy, well-vegetated dams provide habitat for invertebrates, fish, frogs, turtles and birds. In turn, these animals help improve the function of a dam by cycling nutrients from the dam into the wider landscape, and by modulating sediment, nutrient, salts and algal levels within the dam.
While some components of the vegetation will often recover around dams when grazing pressure is removed or limited, other types of plants will be less able to colonise. This is particularly the case for wetland plants if the dam is isolated from other water bodies. Strategic planting of native species can increase diversity, both in terms of species mix and structural diversity (that is, a mix of groundcover plants, water plants, shrubs and, set back from the dam, trees).
Click here to download the farm dam planting guide.
If you'd like to get your hands on a physical copy of the planting guide, there are a few options:
click here to order one online (there is a small charge for postage and handling)
pick one up from us at an upcoming event
contact us to find out where you can collect a copy within our project area.
If you are a member of a Landcare group who might be interested in distributing the planting guide to your members, please contact us at sustainablefarms@anu.edu.au