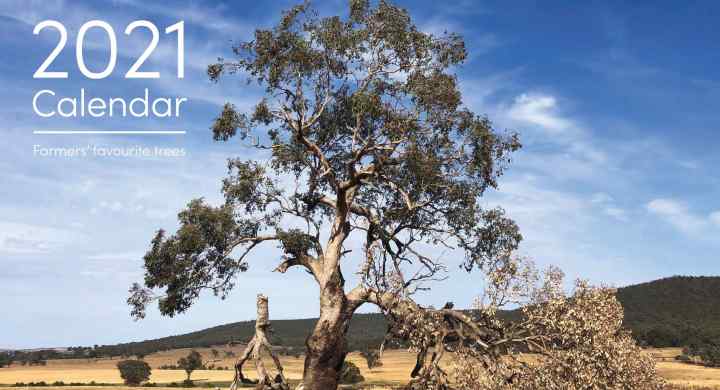 2021 calendar – hot off the press!
Each year we create a calendar highlighting nature on farms. For this year's calendar we asked farmers in our project area to share a photo and story about their favourite tree.
It was inspiring to receive so many beautiful photos of majestic trees on farms, and heart-warming to hear how much people value and love these trees and the wildlife they support. Each month in the calendar features a photo and story from a local landholder – we just wish we could have included everyone's photos!
The calendar also showcases the birds, mammals and reptiles that call these trees home.
Click here to order copies of the 2021 Sustainable Farms calendar online ($4.50 postage charge applies)
Please note: orders made before 10pm Thursday 17 December 2020 will be posted no later than Friday 18 December. If you order a calendar or other resources online after Thursday 17th December 2020, these will not be posted until Monday 4 January 2021.
If you are within the Sustainable Farms project area, you can also contact one of our Engagement Officers to find out where the calendars are available in your region:
In some cases your local Catchment Management Authority office (VIC), Local Land Services office (NSW) or Landcare coordinator may have copies available.
* Please note: landholders who have Sustainable Farms' monitoring sites on their property will automatically receive a calendar in the mail.
---