---
Webinar: The science of farm dam enhancement
---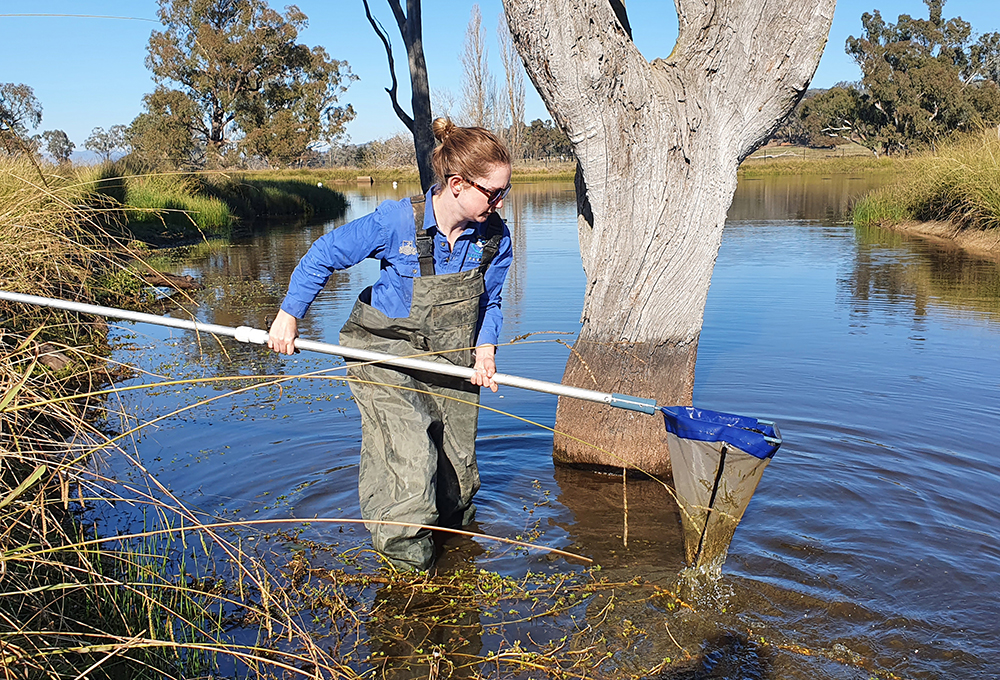 Webinar: The science of farm dam enhancement
Join Sustainable Farms and Landcare Australia for the latest research results and resources on enhancing farm dams for production and biodiversity.
Michelle Young, Director of Sustainable Farms, will introduce the science and showcase the suite of farm dams resources that have been developed to support farmers with the best evidence and information based on four years of on-farm research. This includes the new Farm Dams Technical Guide that has been developed with support from Landcare Australia.
.
Dr Shane Norrish, CEO of Landcare Australia, will discuss the Farm Dam Restoration Project that Landcare Australia is delivering nationally, to ensure that regional communities can see first-hand the positive impacts of quality farm dam restoration projects.
.
Researchers from Sustainable Farms will share new research results from our 4-year Farm Dams Study:
.
Dr Ben Scheele, Research Director (Ecology), will present research on how enhancing dams can help restore biodiversity by providing habitat and resources that were once present in natural wetland systems.
.
Dr Helena Clayton, Research Fellow (Economics), will share her research on the benefit-cost analysis of enhancing farm dams for improvement in water quality and water persistence, which in turn have benefits for stock health and overall farm productivity.
The presentations will be followed by a Q&A session. 
Registration is essential to receive the link for the live Zoom event.
For more information please email: sustainablefarms@anu.edu.au
The Sustainable Farms Farm Dams Study is supported through funding from the Australian Government's National Landcare Program.
Landcare Australia's Farm Dam Restoration Project is funded by the Coca-Cola Australia Foundation as part of their pledge to help address UN Sustainable Development Goal 6 'Clean Water and Sanitation'.