---
Water for stock, environment and peace of mind – Lowesdale NSW
---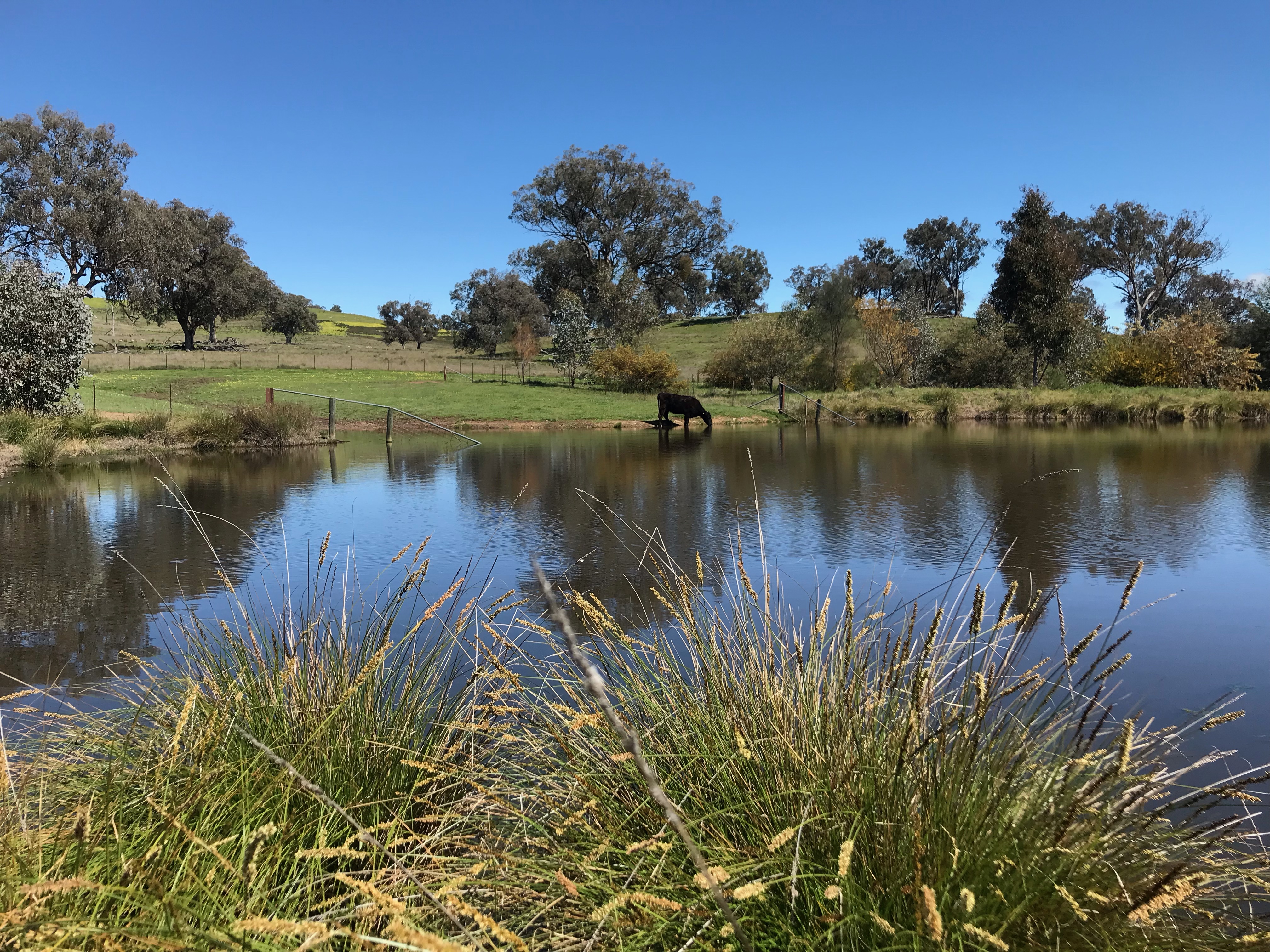 Water for stock, environment and peace of mind – Lowesdale NSW
Sustainable Farms are partnering with Local Land Services to host a series of farm dam field days on properties across the Murray-Riverina. Join us and a range of speakers at Lowesdale to discuss the multiple benefits of farm-dam enhancement.
Come and learn about the various ways that enhancing your farm dams can improve your water quality, productivity and biodiversity objectives. Hear about landholders' motivations and their visions for the future of their farm dam areas.
Presenters will discuss:
Climate change impacts
Improving livestock water on farm, stock health and performance
Dam regulations and renovation, construction considerations
Sustainable Farms farm dam research: biodiversity and water quality
Enjoy a light morning tea on arrival from 9:30 a.m., with presentations and discussions beginning at 10 a.m.
We'll conclude the day with lunch and plenty of opportunities to have a chat with landholders, presenters and other industry representatives.
For more information, contact Paul Simpson (Murray Local Land Services) on 0439 384 749 or paul.simpson@lls.nsw.gov.au
Location
Lowesdale, NSW, 2646
Date & Time
Details
Address and further information will be provided following registration.