---
Managing rocky outcrops for biodiversity & farm health
---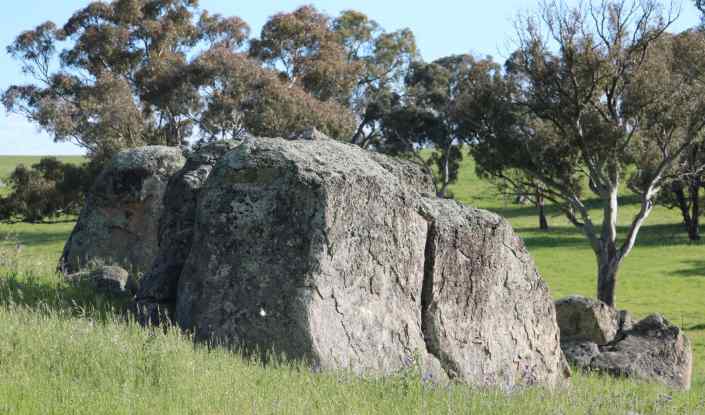 Managing rocky outcrops for biodiversity & farm health
This field day was originally scheduled for 2 April 2020, but was postponed in light of the coronavirus epidemic. It was rescheduled later in the year and took place on 19 October 2020.
Rocky outcrops are a valuable natural asset that, when managed to encourage revegetation, can boost healthy farm ecosystems.
Join us for this FREE field day, BBQ lunch included, to find out more about how you can protect and utilise rocky outcrops for maximum benefit on your farm. This field day is a partnership between Sustainable Farms and Central Tablelands Landcare.
Speakers:
Dan Florance, Ecologist, Sustainable Farms. Dan will share his knowledge on managing rocky outcrops and identifying reptiles and their habitat.
Sue Wakefield, Nursery Manager & Biodiversity Officer with Central Tablelands Landcare. Sue will draw on her 30+ years experience to talk about effective tree planting for​ revegetation & fauna friendly fencing.
Saul Cunningham, Professor and pollination expert at ANU. Saul will talk about how to encourage insect pollinators and the role they can play in healthy grazing and cropping enterprises.
Details:
BBQ lunch provided; please BYO chair.
Registration essential. For enquiries and to RSVP contact:
Location
312 O'Connell Plains Road
O'Connell NSW
Australia
Date & Time
Details