---
Natural asset farming on the Murrumbidgee Floodplain – Sandigo NSW
---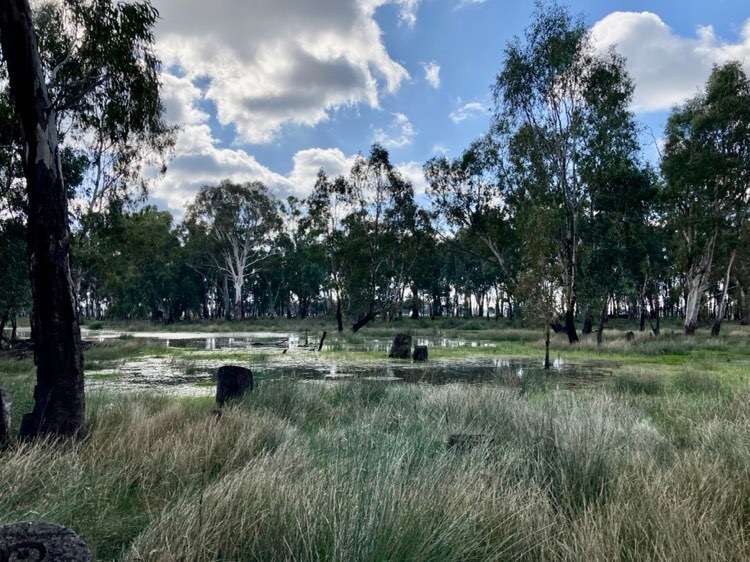 Natural asset farming on the Murrumbidgee Floodplain – Sandigo NSW
During this field day we will visit different sites on the property 'Willowlee', taking in wooded, wetland and pastoral areas.
Hear from Clare Crane, Sustainable Farms' ecologist, about the scientific research that Sustainable Farms have been undertaking on farm dams.
Kathy Tenison of Murrumbidgee Landcare will discuss the role of paddock trees in the region and Landcare's conservation work.
Landholder Michael Gooden will give an overview of his property management, designed to enhance perennial pasture and wetland areas for biodiversity and profitable livestock production.
10am – 1:30pm concluding with lunch on site. This is a free event, however registration is essential.
Please bring a drink bottle, hat and closed-in walking shoes.
This event is run in collaboration with Murrumbidgee Landcare.
For more information please contact Genevieve Newey on 0458 689 781 or genevieve.newey@anu.edu.au
Location
6696 Sturt Highway, Sandigo, NSW
Date & Time
Details