---
Enhancing farm dams, Gunning
---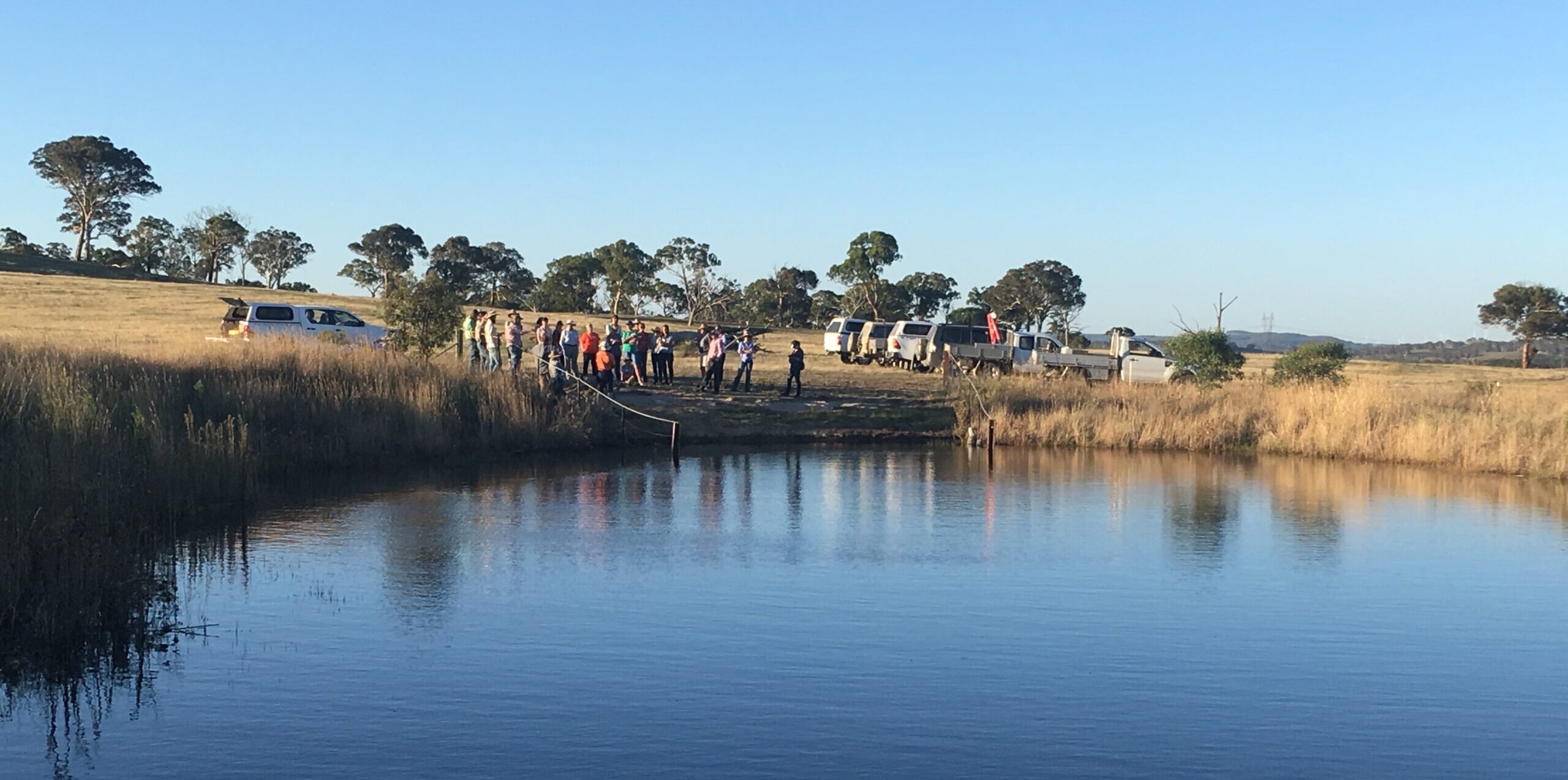 Enhancing farm dams, Gunning
Join the Sustainable Farms team, in partnership with Gunning District Landcare, to discuss the latest research into the benefits of enhancing farm dams.
The field day will include:
The latest scientific research on the multiple benefits of enhancing farm dams for biodiversity and production, presented by Sustainable Farms ecologist Dan Florance
Practical advice on ways to enhance farm dams
Cost-benefit analysis research on enhancing farm dams, presented by Sustainable Farms agricultural economist Dr Helena Clayton
Update from South East Local Land Services on the 'Thinking Inside the Box Gum Grassy Woodland' project and grants
Breakfast will be provided at 8.15am, followed by presentations in the Gunning Shire Hall. We will then travel to 'Oolong' for further discussions in the paddock.
RSVP essential by Wednesday 10th November – register below.
COVID 19: Please do not attend if you are unwell, awaiting the results of a COVID-19 test or recently visited a hotspot. All attendees must show proof of double vaccination to attend the event, and we will have a QR code for check-in.
Location
Gunning Shire Hall
Copeland Street, Gunning
Date & Time
Details
Breakfast provided at 8.15am. Presentations begin at 9am.
Numbers limited, bookings essential. Vaccination evidence required.