---
Farming with Benefits field day
---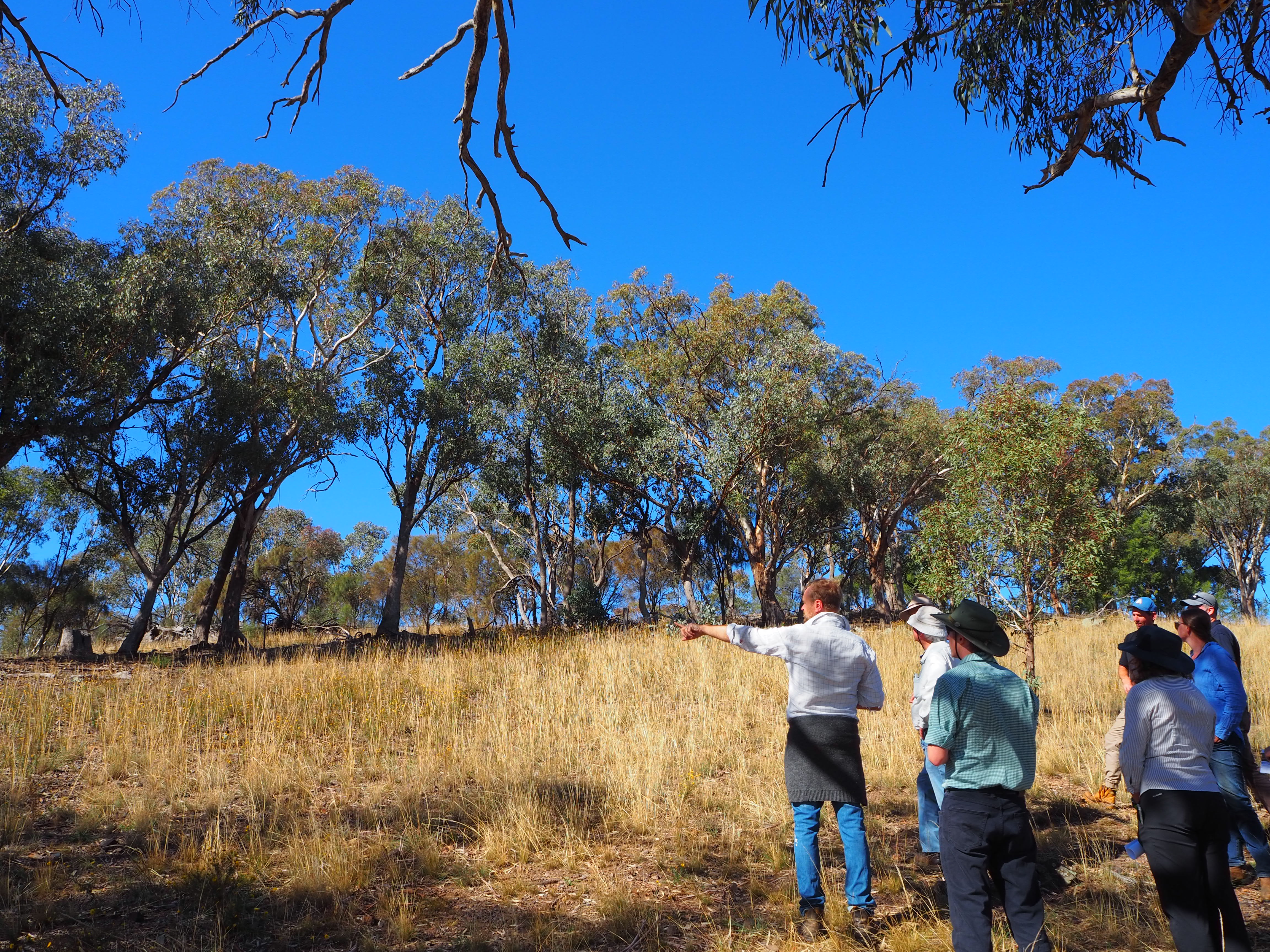 Farming with Benefits field day
Interested in the science of how native vegetation contributes to a healthy, resilient farming system?
In partnership with the Goulburn Broken CMA, we invite you to join us at a field day to learn more about the multiple benefits of native vegetation on farms. The property is around 40 mins west of Wangaratta or 15 mins north of Benalla.
Matt, a 5th generation farmer, will explain the changes they are making to increase vegetation on their 1000 acre property.
Sustainable Farms ecologist, Dave Smith, will share research on the value of native plantings and remnant vegetation for biodiversity and productivity on farms.
Soil scientist, Peter Leppert, from Regenerate Earth, will discuss the relationships between vegetation and soil health.
For further information about this event, contact Kerstie Lee from the GBCMA on 0437 310 840 or kerstiel@gbcma.vic.gov.au.
Location
Devenish VIC
Australia
Date & Time
Details